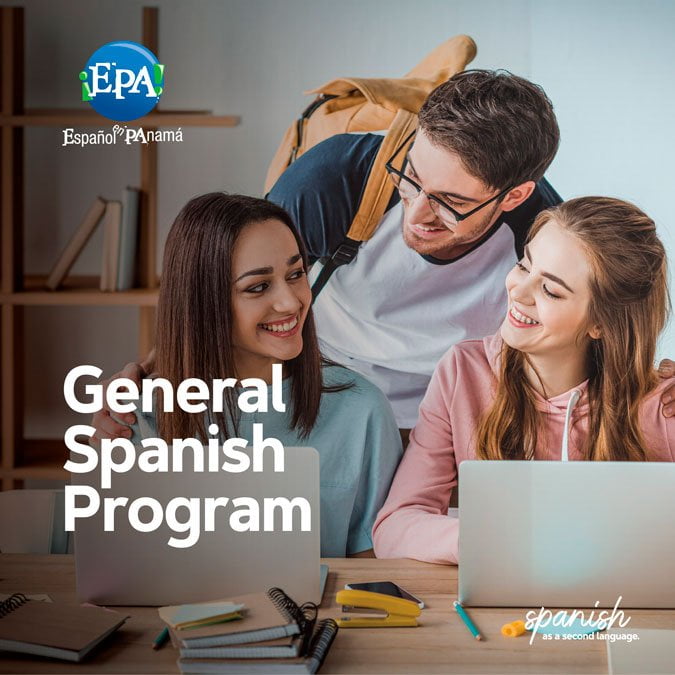 This program focuses in all areas of the language where the communication in Spanish is the most important aspect of the course. This program is ideal for people over 16 years of age that do not have much time to dedicate themselves to a full immersion program but still need to learn or improve their Spanish level and are looking for a well-structure program.
If you are already in Panama but you have limited time to dedicate to your Spanish needs in this program you could choose from one of our schedules that work better for you. Either mid-morning or evening after work, this program will help you achieve your goals in a few months.
Lessons per week: 6 hours per week.

Schedule: Tuesdays and Thursdays
5:30 p.m. to 8:30 p.m.

Class length: 3 hours of group lessons per day (50 minutes per lesson)

Class size: 12 students max. per class (Age 16+).

Levels: A1 to C1.

Starting dates: every 4 or 8 weeks ask for details

Starting dates A1:  January 17th, March 14th, May 9th, July 4th, August 29th, October 24th

What includes? Welcome Package, conversational classes every Tuesday, cultural activities every Thursday, weekend activities once a month, assistance certificate.